'Fusion' sums up Glass Hostaria in many ways. The restaurant itself is a carefully designed blend of ultra modern architecture and original features, while the Michelin-starred cooking from chef Cristina Bowerman is an eclectic mix of multi-cultural influences with traditional Italian recipes.
58 Vicolo del Cinque, Rome, 00153
Cristina Bowerman
19e9d6f0-09f8-41a9-9827-3083e6ee15b6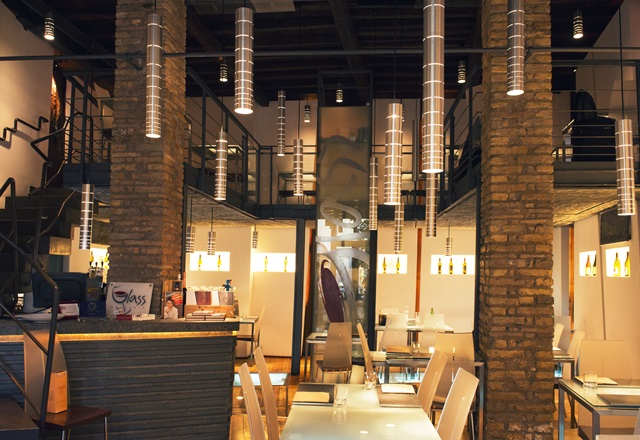 Glass Hostaria
GBC.Core.Models.RestaurantContent
The powerful pairing of chef Daniele Usai's cooking and Claudio Bronzi's business acumen has created one of Lazio's finest restaurants, Il Tino, now based in the beautiful marina of Fiumicino, a stone's throw from the hubbub of Rome.
127 Via Monte Cadria, Fiumicino, Rome, 00054
Daniele Usai
18685d23-e8fa-423c-a7a9-e7077a91a97a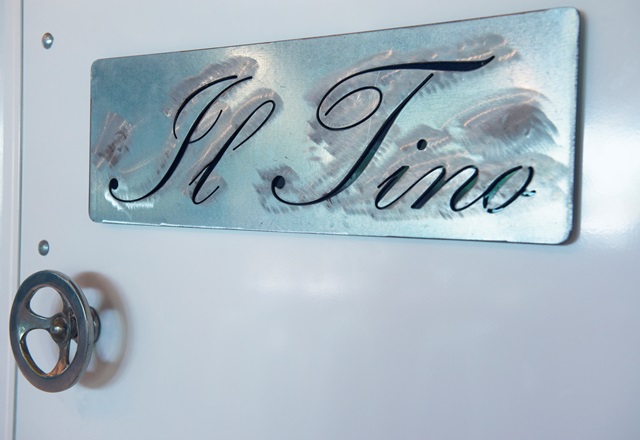 Il Tino
GBC.Core.Models.RestaurantContent
With its unrivaled location and Michelin-starred cuisine, Aroma offers guests spectacular views and memorable dishes in equal measure. Chef Giuseppe di Iorio's menu features nostalgic classics and newer, more imaginative creations, giving visitors a snapshot of modern Italian cooking at its best.
125 Via Labicana, Roma, 00184
Giuseppe di Iorio
691b298d-3a98-4068-8e14-4b293661d240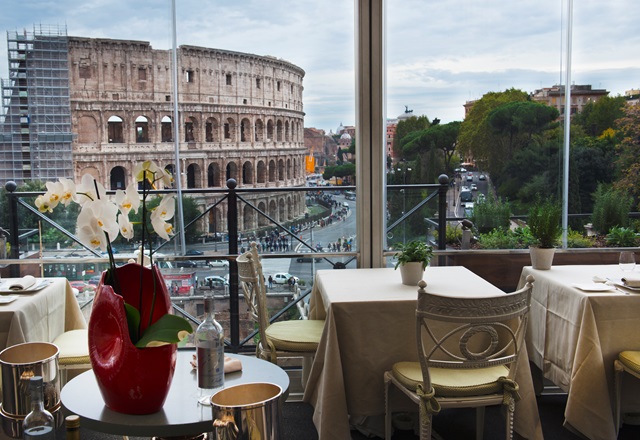 Aroma
GBC.Core.Models.RestaurantContent
Imàgo's spectacular location, combined with the imaginative but refined cooking of head chef Francesco Apreda, results in one of Rome's most romantic dining experiences.
6 Piazza Trinità dei Monti, Rome, 00187
Francesco Apreda
c71b7df1-93f6-410f-b9c8-b25ee71d1280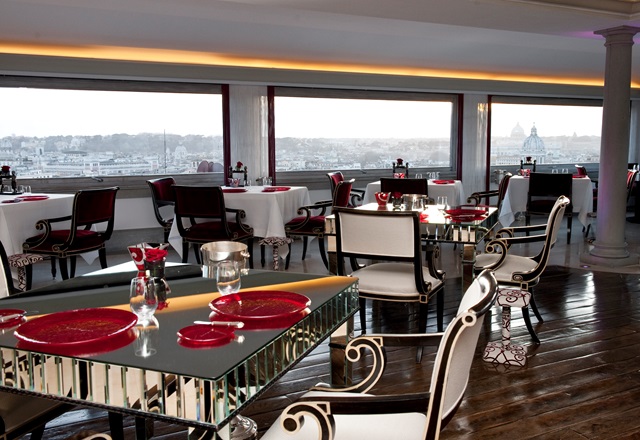 Imàgo
GBC.Core.Models.RestaurantContent